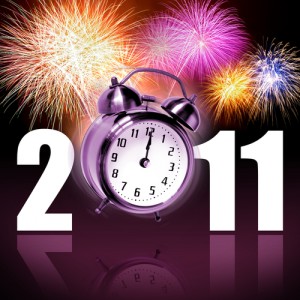 The New Year is right around the corner and most of us will be thinking, as we do every year, about changing a few things in keeping with the spirit of the season. If one of those things is finding a better job in the HIPAA field we have done some of the work for you, finding once again some of the best opportunities out there.
Attorney -Group Health Insurance/HIPAA Job
Location: New Jersey
This Part-Time Attorney position will support Insurance Services daily legal needs including: carrier contract negotiations, HIPAA advice, Group Health and Workman's comp Insurance advice and review of Business Associate Agreements and associated issues, assist in resolution of client issues, support insurance regulatory compliance processes and procedures, support product development with insurance regulatory reviews. Provide general business guidance as it relates to insurance regulatory and compliance matters. Advise on HIPAA compliance and update evolving policies and procedures as needed to maintain compliance with HIPAA.
Learn more about this HIPPA job here
Clinical Information Project Manager
Company: Sanford Health
Location: Sioux Falls, SD
The Project Manager will gather, analyze, design, develop, modify, test, implements evaluates, and maintain clinical information handling technologies: That collect data to support clinical practice That use data to support clinical decision-making That provide for identification of outcomes To develop plans for achieving identified outcomes To assist and document testing, training, activation and implementation of the plan To provide for outcome measurement and evaluation To communicate project progress and outcomes to appropriate health system departments & personnel. These job duties will be carried out using a high level of customer service while promoting and participating in the team approach
Apply for this opportunity here
Director of Compliance and HIPAA Officer
Company:Berger Health System
Location:Circleville, OH US
The Director of Compliance/HIPAA Officer oversees the Corporate Compliance Program, functioning as an independent and objective body that reviews and evaluates compliance issues/concerns within the organization and serves as the HIPAA Officer for Berger Health System and its entities. The position ensures the Board of Governors, management and employees are in compliance with the rules and regulations of regulatory agencies, that organization policies and procedures are being followed, and that behavior in the organization meets the organization's Code of Conduct. This person will also assure that processes, policies, documentation and training are in place for full HIPAA compliance.

Learn more about this position here
Patient Accounting Analyst – HIPAA 5010 compliance Specialist
Company :CyberCoders Engineering
Location:Chicago, IL US
What you need for this position:
• In-Depth understanding of Patient Accounting
• EDI experience including ICD-10-CM and ICD-10-PCS
• Expert knowledge of Implementation Guides for HIPAA 5010
• ASC X12 affiliations, work group involvement, and network of other EDI experts
• Familiarity with multiple patient accounting systems (such as MedSeries4, Meditech, Invision, Epic Resolute, Affinity, GE Flowcast, or Allscripts)
• Available for Travel Monday through Thursday

To apply for this position click here
HIPAA Compliance Program Manager
Company: First Solution USA
Location: New London, CT
Our client, located near the Connecticut shore offers a full-time, direct hire, permanent job opportunity. Highly visible leadership role with hospital seeking a Program Manager to ensure compliance with all aspects of the Health Insurance Portability and Accountability Act (HIPAA), including but not limited to all current rules and regulations that have been instituted since the original act was instituted in 1996. The position requires development of a formal program that will ensure rapid implementation of new rules and regulations throughout the corporation, as well as ongoing activities that ensures this hospital is maintaining its compliance with all rules and regulations and actively working to reduce or to eliminate its exposure and risk in areas of non-compliance.
Reporting to the Vice President/General Counsel, you will influence, recommend and provide guidance and counsel to all leaders and staff within the hospital on HIPAA related matters.
To apply for this position click here